Back on March 18, I was trying and failing to hold it all together. As we frantically prepped to sell the old house in order to align the stars for a perfectly timed transition, many key aspects of my daily routine fell apart completely. "Cattywampus" is how I described it. The Featured Image on this blog post is what it looked like. I longed for the day where we'd finally repaired, sold, and moved out of the old house and completed, bought and moved into the new.
I'm happy to say that day has arrived.
Hopefully everyone enjoyed my homage to Steve Martin's The Jerk last week. (Though, as the astute reader might have noticed, there's a very fine literary line between "paying homage to" and "plagiarism.") Knowing that the move was coming up (and that I'd most certainly be busy), I had already written about ninety percent of that post weeks ago. Then, as predicted, just before bed last Thursday, I thought, "Dang it! I have a post due tomorrow!"
I hadn't set up my home office, computer or anything. (It's now a week later, and I still haven't.) So I popped open my phone, wrote up the last four percent of the post (leaving a full six percent unwritten), and clicked Publish. This might not sound like a huge feat, but you try finishing up a blog post on this: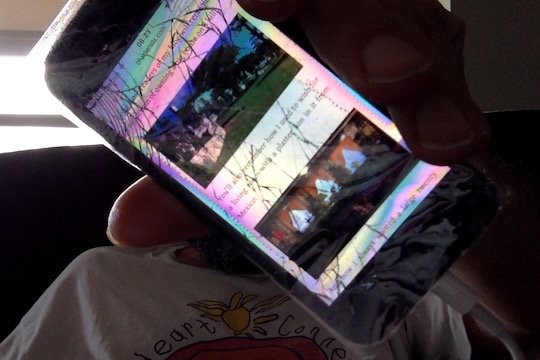 But now that I've moved in, settled, and I'm getting my life back together, I thought it would be time to give you a proper home tour. So sit back, relax, and remember: please hold all questions until the end of the tour.
Up first we have Laura's home office. It's quite a bit smaller than what we used to have, but still has plenty of room for the essentials. Her old desk and a small sofa fit comfortably along either wall, while a window looks out over the north side of the lawn: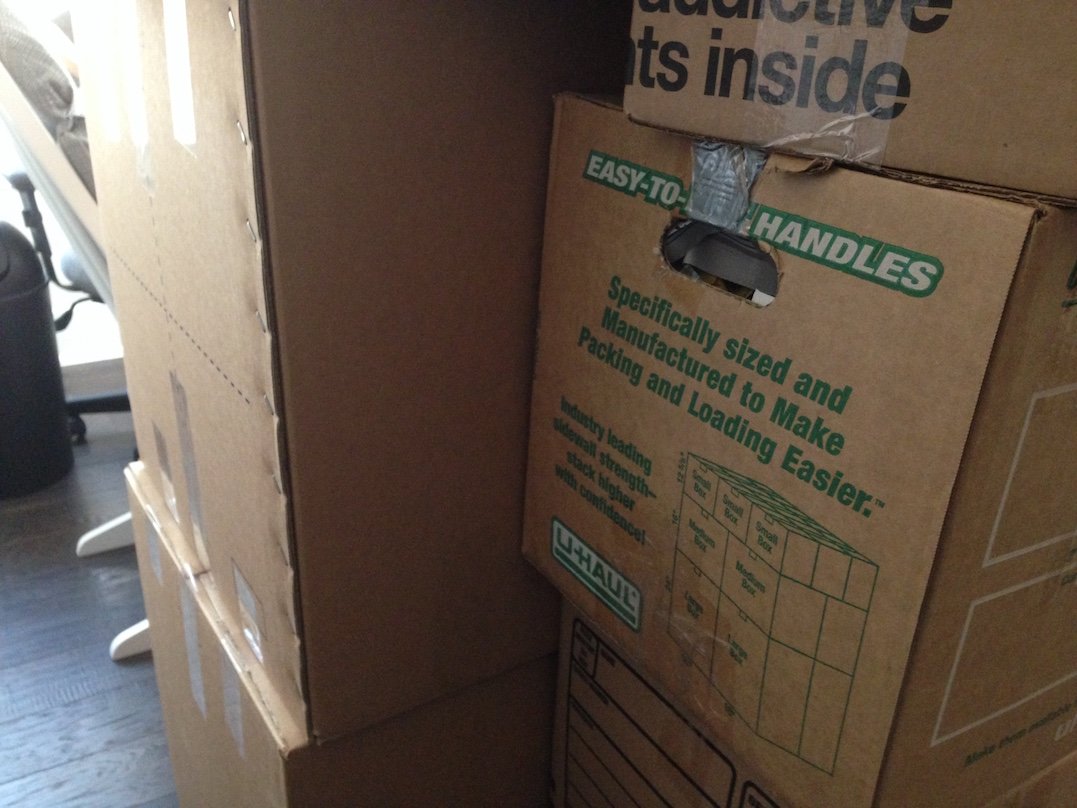 Our last house had a dining room, but we never used it for that. The house before that also might've sorta had a dining room, but we definitely didn't use it as such. So this time around we decided to use the dining room as a dining room. Here you can see we've decorated it with IKEA's finest furniture, costing tens and tens of dollars: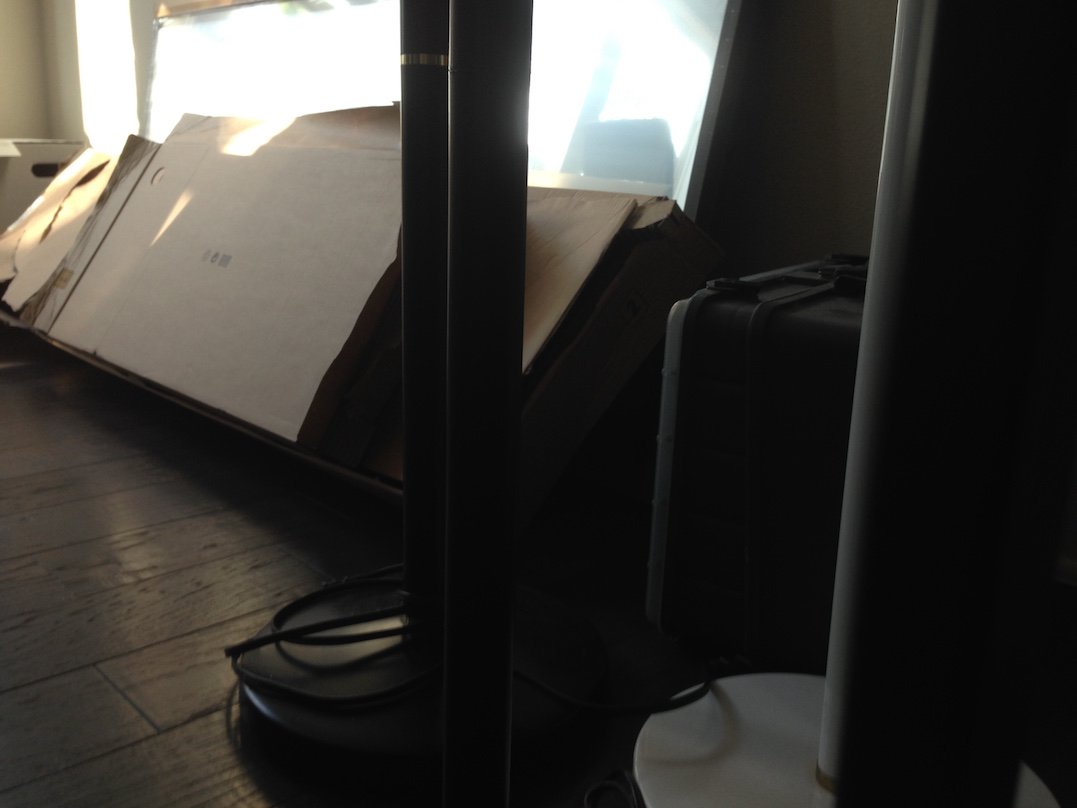 The kitchen walls, like the rest of the house, are painted light gray. This really makes the white, Shaker-style cabinets pop. An island in the middle holds the sink and dishwasher, while the oven and cook top are part of the surrounding counter system: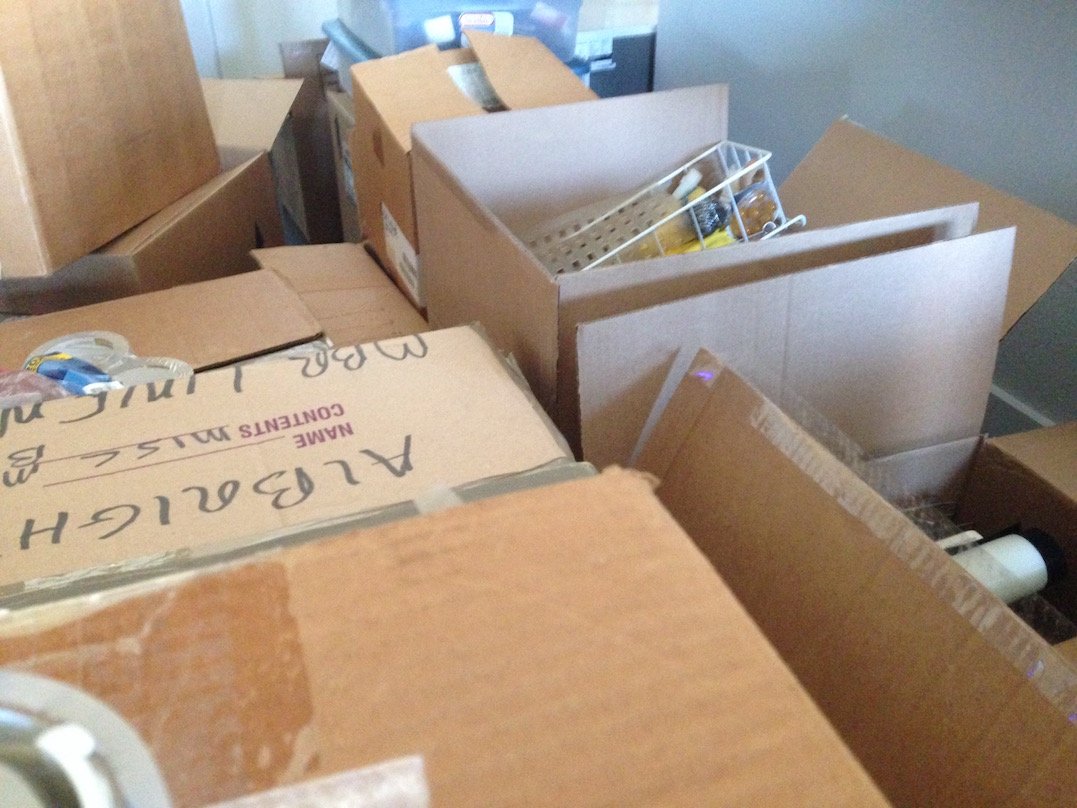 The master bedroom is also smaller, but that's good, as that means less room for clutter (in theory). Our old bed, end tables, and dresser came along and are fitting quite nicely into their new space: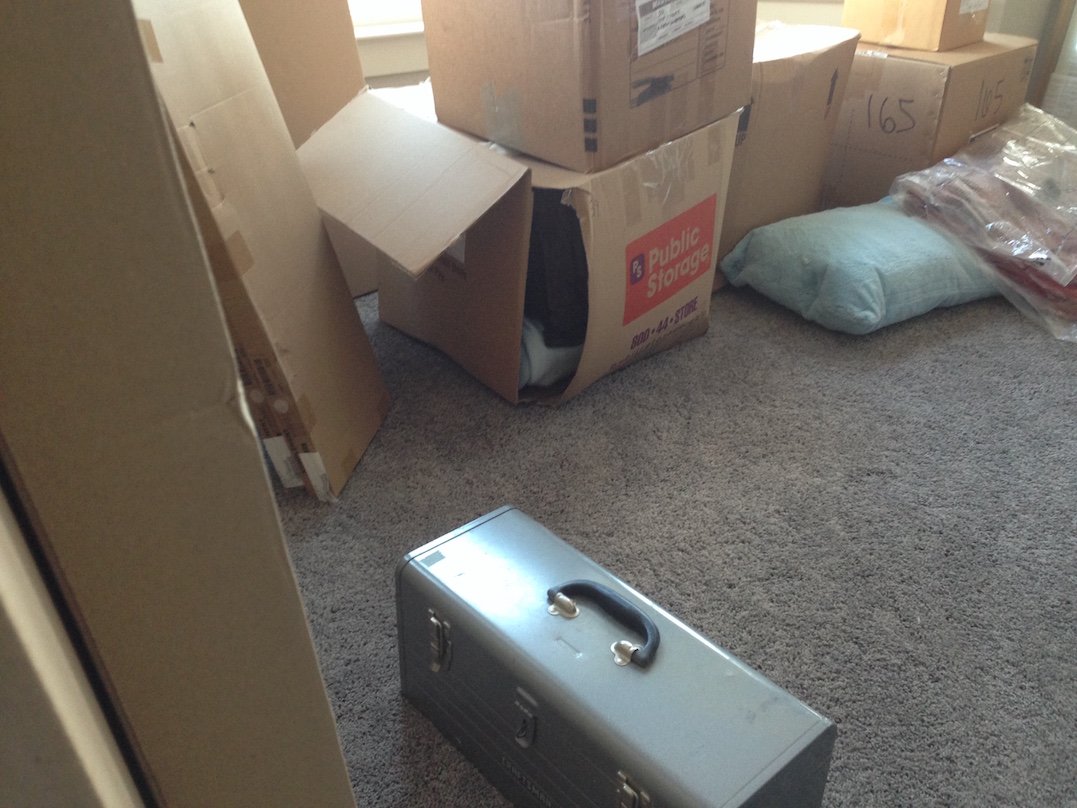 And the last stop on the tour, something I've wanted for twenty years now: my own room. I'm not going to call it a "man cave" since that typically drums up images of a Mini Sports Bar (complete with pool table, NFL paraphernalia framed and hung, and a wet bar). No, my "man cave" is going more for that "depressing author" look (complete with writing table, rejection letters framed and hung, and a recliner obtained from Craig's List.) The new room is not quite done yet, but we're pretty close:
This concludes the tour. Please stay seated until the tram comes to a complete stop.
Are there any questions?