Last fall (on the old blog) I published several posts on our new house. Well, a lot has happened in the intervening months: not the least of which is construction getting completed. It was a long journey (and a journey from whose details I've mercifully spared you all) but now that we've arrived, I wanted to give everyone a virtual tour.
Long time readers of my blog will remember my dream of owning a big house on a hill: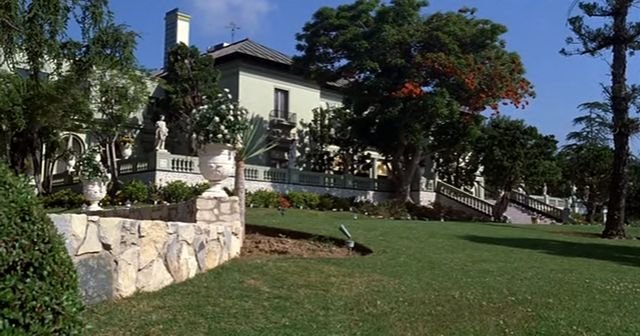 You'll also remember how I used to wish for a living room with a plaster lion in it from Mexico: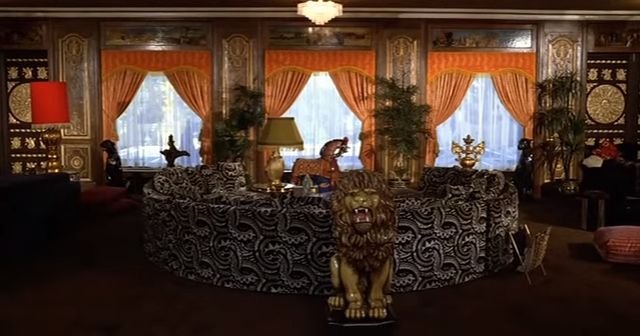 And how I always wanted a large twenty four seat dining table in a dining room with original oil paintings by Michelangelo and Rembrandt: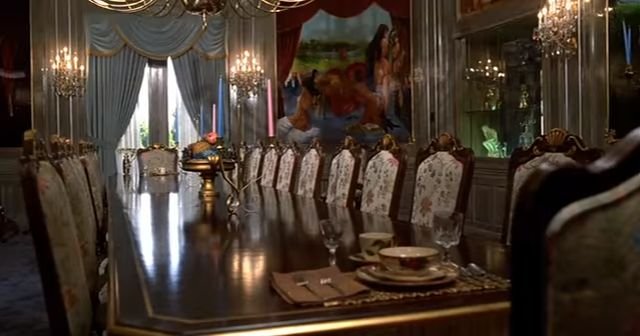 Remember how I always wanted a rotating bed with pink chiffon and zebra stripes?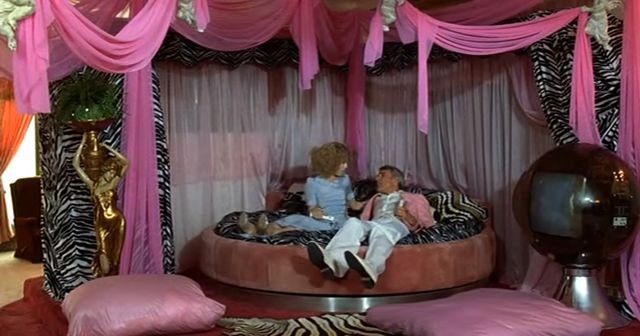 And remember how I used to chit chat about always wanting a bathtub shaped like a clam?
And an office with orange and white stripes: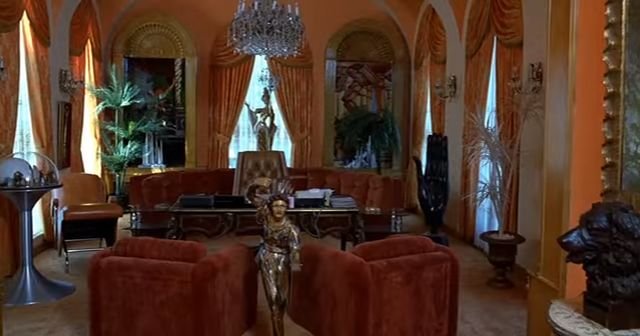 And remember how much I wanted an all red billiard room with a giant stuffed camel?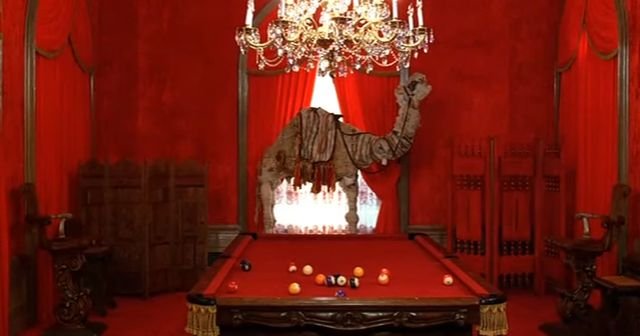 Remember how much I wanted a big backyard with Grecian statues, s-shaped hedges and three swimming pools?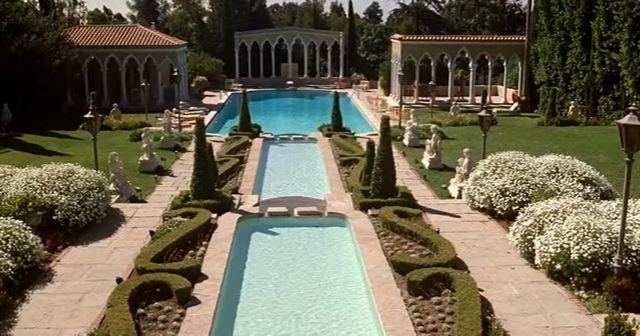 Well, I got that too.
In fact, about the only thing that I wanted that I didn't get was that new thermos. Well, that and the paddle ball. The thermos and the paddle ball.
And maybe this lamp . . .